Entrepreneurship can be really exciting.  Entrepreneurs really don't follow set work hours (for the most part), and we are always looking for the next project. While there are limits to what one can physically accomplish within a day, week or month, for us, the sky is always the limit. Because this lifestyle can be amazing, rewarding, fulfilling and exciting for entrepreneurs like myself, I decided to ask my wife, Wendi, about her thoughts on the matter: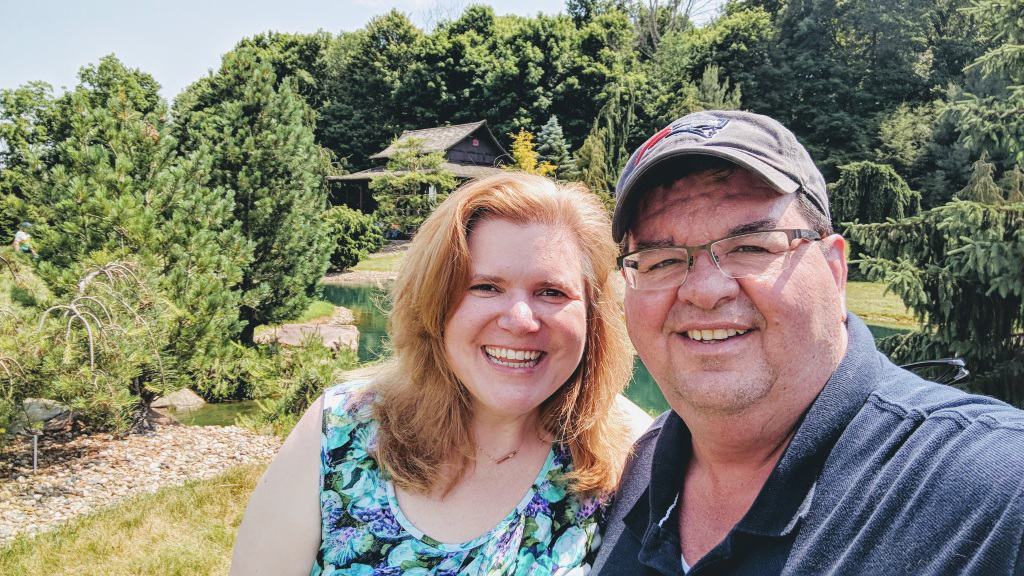 Wendi's Observations
On the Entrepreneurship Lifestyle
Confusion about the work day: "I don't know when your days begin or or end," Wendi told me. "Sometimes I don't feel I can interrupt you because you are in the middle of something work-related. You are really good about letting me interrupt."
Confusion about working in general: "Your job is computer-based, so you're always on the computer. Sometimes (you aren't working), you're just on the computer, but other times I start talking and you say, 'I'm trying to focus.'" Wendi said. Because the job is computer-based, it is nearly impossible to distinguish when I am working (in addition to digital marketing, I do social media management) and when I am just surfing the web, and Wendi noted, "That's where the confusion come in."
What about me has changed since launching Wooster Media Group?
More happy: "You talk a lot more," Wendi said. "You are excited about the things you are doing. I can tell your mood is good. I like that. … You seem happy; you get excited; you talk about things going on, people you have talked to, and opportunities coming up. It's nice to watch you get animated about that stuff. You are happy, so I am happy."
More flexible:  "You have more freedom to do things for me and the family," Wendi said. "You were able to do stuff for my parents, take our cat to the vet, and you were available when the hot water heater went out. There's flexibility in your schedule that I do like."
What are some of the challenges of being married to an entrepreneur?
What, exactly, do you do? "When people ask me what you do, I have a hard time explaining it," Wendi said.
When does the work week end? "You seem to work a lot of Saturdays," she told me. "I don't know if your schedule is Monday to Saturday, or if some Saturdays you are working because there is nothing on the schedule for us to do, so it is just as easy to work."
How is it dealing with the money issue/irregular income?
So far, so good: "We crunched numbers before you started this, and as long as you bring home a certain amount of money a month, we're OK," Wendi said.
What do we do in the good times? "The difficulty is if you make more money than (the amount we designated we need each month), does that go to the household? What portion goes into the household? Does it stay in the business? We haven't had a lot of months like that. We're in the early stages, so we can figure it out."
What do we do in the lean times? "Also, if you're not making (enough each month), we can take it from the savings. If you still don't bring in enought, then it's time to reevaluate if entrepreneurship is for us."
Advice for spouses of entrepreneurs?
Have money set aside first: Don't do this unless there is money you can fall back on. If you don't have financial freedom, then don't do it. It would get stressful if you depended on a certain amount and it didn't come in, Wendi said.
Respect boundaries: "Realize (if your spouse has a home-based business), when they are home, they are working, so let them work. Don't pull them here and there. Just because they are home, it doesn't mean they can do vacuuming or dishes; they are actually working."
My Reactions
Confusion About Work Days
Wendi is absolutely correct about not knowing when my days start or stop, because I truly have a service-first mentality. If a client needs something, then I want to tackle the task right away. It is not uncommon for me to get a text from a client right around bedtime. What is my first reaction? Answer the text. I need to set boundaries of when I am working and when I am not. I try really hard to take Sundays off. I also need to be able to say, "OK, it is 6 p.m., I am done working today."
To be a well-rounded person requires being more than one-dimensional: I cannot be about work 24/7365. This is an area where I need to improve.
Interruptions
I told Wendi unless I am on a telephone call or a webinar, feel free to "interrupt" me. I also suggested I get a Wooster Media Group hat, and if I am wearing it, then I am working! (I am only half-joking there.)
Not Being Able to Explain What I Do
This is a problem, and it is a big problem. Why? If she cannot explain what I do, then she cannot help me "sell."
In a nutshell: Wooster Media Group helps small business owners be seen online by more potential customers. With greater visibility, you have an advantage over your competition. Here is how it is accomplished:
Search Engine Optimization. SEO involves strategies to make sure your website is search-friendly and ranks higher in search engine results pages. It all begins with a thorough SEO audit of your website to make sure it is technically sound.
Content Creation. To rank higher in search engine results pages, you need to have fresh content on your site. Wooster Media Group can customize blog posts, videos, newsletters and other content to fit your target customer using the right keywords. Your content can help position you as an authority, expert and influencer in your field.
Social Media Management. Expand the reach of your website, build relationships and trust, and increase engagement through social media. We can help you achieve this.
The Work Week
I generally use Saturday mornings as a way to catch up on work. I never plan on working the entire day, only in the morning. Occasionally, I work on Sundays, but I do a pretty good job of letting it be a day of rest.
The Money
The good news is revenue has outpaced projections, so we are doing fine financially. Based on my conversation with Wendi, I  talk with my accountant, and he said I should keep between 30-60 days of working capital in the bank. There have been some expenses that were unanticipated, but Wendi is right about needing to understand how much should stay in the business and how much goes into the household.
The Conclusion of the Matter
The entrepreneur's life is not all that glamorous. I worked until midnight one day while working on a project for an author (my days typically start at 8 a.m., but usually earlier than that). I  worked until 12:30 a.m. another day on an in-depth research project for a tech company. When you break it down, nothing is guaranteed. That next project might come, or it might not. The sky might be the limit, but there are competitors always lurking. Still, I really love and enjoy entrepreneurship.
I appreciated having this conversation with Wendi so I could better understand her thoughts and feelings about this decision we made. We have a great relationship, and we can talk about anything.
If you are an entrepreneur, then I would recommend you have a similar conversation with your spouse or significant other because we don't do this alone.
If you are an entrepreneur with a blog or podcast and you would like to improve your website/business, then check out this offer SEO Audit Guide.
Originally posted 2018-07-30 07:26:47.