My wife, Wendi, launched her blog, Wendi's Weekend Trips & Whatnot, back in 2015, and I had told her, "We will build it slowly and then monetize your blog." We were unsure of how to proceed, but she continued to write post after post about places we visited, restaurants where we ate, and things we did. The blog slowly grew in traffic, though nothing to brag about. Even today, three years later, the traffic is OK, but not great. And if you are wondering if we were able to monetize her blog, then the answer is "No." However, even though the blog has not been monetized, it has led to revenue … just not what we ever imagined. If you have not been able to monetize your blog, I have an unorthodox idea I would like you to try.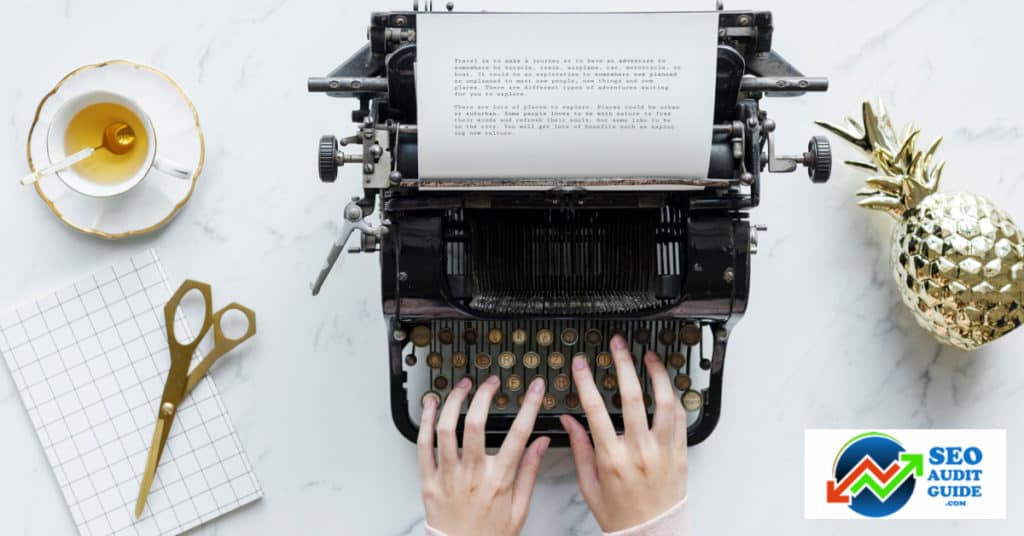 You can always monetize your blog the traditional way.
What is the "traditional" way?
Build a list of subscribers to your blog;
Develop a product to sell to them;
Sell to those on your list;
Sell ads on your website;
Be an affiliate marketer;
Write guest posts on other blogs and send traffic back to your site;
Write informational products and deliver them digitally; and
A host of other activities.
Unfortunately, my wife and I were never able to monetize her blog. We went to blogging conferences, met people who were successful, who built traffic, and who were making serious money. However, maybe it is just Wendi's Weekend Trips & Whatnot does not have revenue potential. And, that's OK. My wife still has a passion for her blog and for writing … she's just not making money from her website.
However, I told you there was an unorthodox idea I wanted you to try, and this might be a way for you to make money from your writing even if you have been unable to monetize your blog. So, what is it?
If you've not been able to monetize your blog, consider writing for others.
OK, stick with me here for a minute. You have a blog that people like, but you have not been able to make money from it. You obviously have a talent and a passion for writing or else you would have given up a long time ago and you certainly wouldn't be wasting your time reading this blog post. Nevertheless, here you are. You've made it this far, so don't stop now.
Every company needs communications, whether they realize it or not. Every company needs to tell its stories to potential customers. Companies need to share how their products and services have benefited others and solved problems that paved the way for successful outcomes. The reality is not all these companies have someone on staff who can help share their stories and their visions.
This could be an opportunity for you. Maybe it was not what you envisioned, but it is a great way to get paid to write. When I was just out of high school and attending a community college, my goal in life was to get paid to write. I ended up becoming a pretty successful journalist, garnering a lot of awards. I achieved my goal: I got paid to write. I didn't break the bank as a journalist, but I wasn't working for minimum wage either. I made a comfortable salary.
But, at the end of the day, I wasn't writing my story, I was telling other people's stories. I was giving a voice to some who had no voice. And, I loved it. However, I walked away from journalism to start my own digital marketing agency. In the list of services I offer, one of them is writing blog posts for companies' websites (along with freelance writing for print publications). I am not in a top market, but I make $150-$300 for each story I write, depending upon the length and the amount of research.
Steps you can take to sign up clients.
One of the nice things about freelance writing is the ability to work it around your present job. If you are working for somebody, then you can easily plan your outside writing around your work schedule. How do you get that first client? Here is what I did:
I approached business owners I knew. At this point, there is no need to go cold calling, start with warm calls. Do you have any friends who own businesses? These are potential leads.
Check out their websites and see if there are opportunities to create fresh content. To rank higher in search engines, fresh content is a must. Claudia's online course about how to conduct search engine audits can be very helpful.
Consider ways you can help them tell their story. Perhaps you can write about how this company helped out a disabled veteran; how it gave back to the community; how it took a chance on hiring a felon who has become a successful worker; how the company has been in business for 20-25 years; or something else. Maybe it is doing something innovative.
When you find a hook, call for a meeting. Let that first meeting be an exploratory one. See if there is any way you can help the company. If not, then find another lead.
Then, like it says on a bottle of shampoo: Wash, rinse, repeat. Look for a second client and a third.
If your experience is anything like mine, you will build slowly, picking up a client here and there. And, then one day, before you know it, and before you planned, people are calling you.
If you had your heart set on being a blogger, but have been unable to monetize your blog, then, might I suggest you try your hand at writing for others? While you do this — and start earning some cash — you can still work on monetizing your blog.
Originally posted 2018-07-06 09:27:14.